REMEMBRANCE ®
A weekend Seminar workshop of sound healing using special musical instruments, voice and crystal bowls.
We invite you to discover and use your innate gifts to create balance and common language between body, mind, emotion and spirit, to create health and balance.
It is a journey that takes you out of confusion and lack of clarity to the experience inner peace and leads you to an understanding of your inner knowledge through the use of sound, music, water and healing frequencies.
In this workshop we will use our voice, unique musical instruments and crystal bowls.
Primordial music used for healing in ancient cultures and opens your heart to experience meditations to connect to your earth star, getting to know our 13 chakras and connecting to  the crystalline matrix.
The idea of ​​using sound to change frequencies in the body is considered the most ancient healing method, And an Essential tool for healing, which is used in almost in every ancient culture on Earth.
One of vibrating tools healing frequencies are crystal bowls.
Bowls made from 99.9% pure quartz crystal, balancing the physical energy of the body, soul, mind and spirit.
Quote of The New York Times – Science Department from 1988:
"Sound is an amazing tool and has the ability to rearrange molecular forms"
We understand that this sound has the ability to heal any part of our bodies.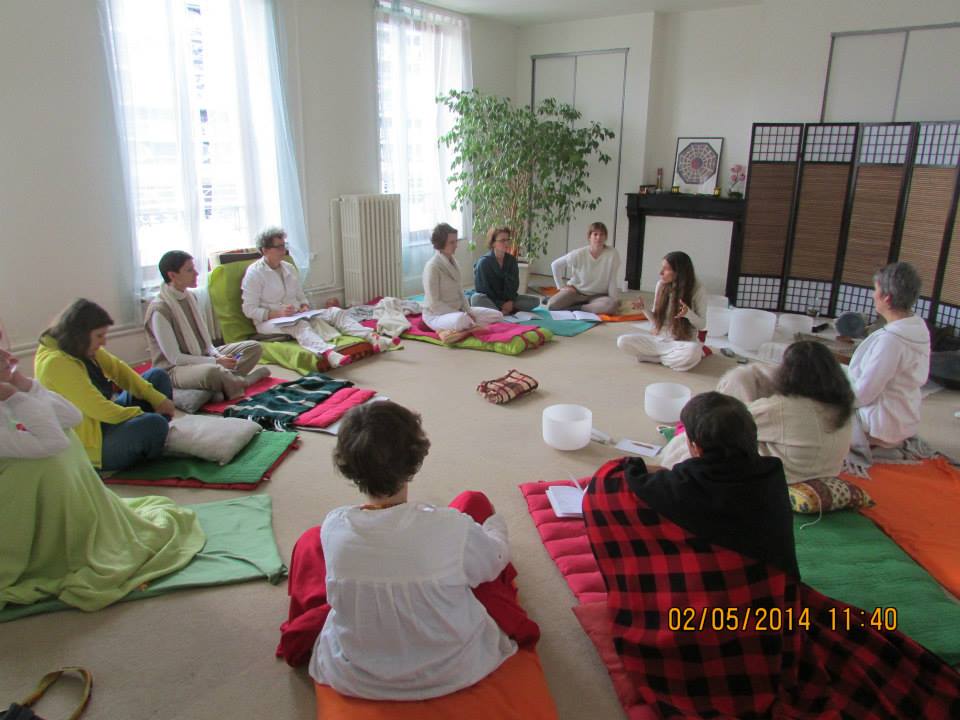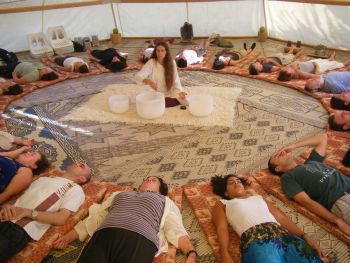 Experiential process of self-discovery and change.
Connect to personal frequency and strengthen the bond with your Higher Self
A Journey of Awakening with the crystal frequency containing ancient knowledge,
This knowledge resides at the base of one essence of each individual,
Which we connect by working with sound healing and the
Use of our voice and unique musical healing instruments.
While working on the balance through WCH – White Crystal Healing,
We absorb the crystal frequency to our DNA,
This is a journey of remembering and realizing the potential breath of life .
Workshop participants shared benefits:
– Deep relaxation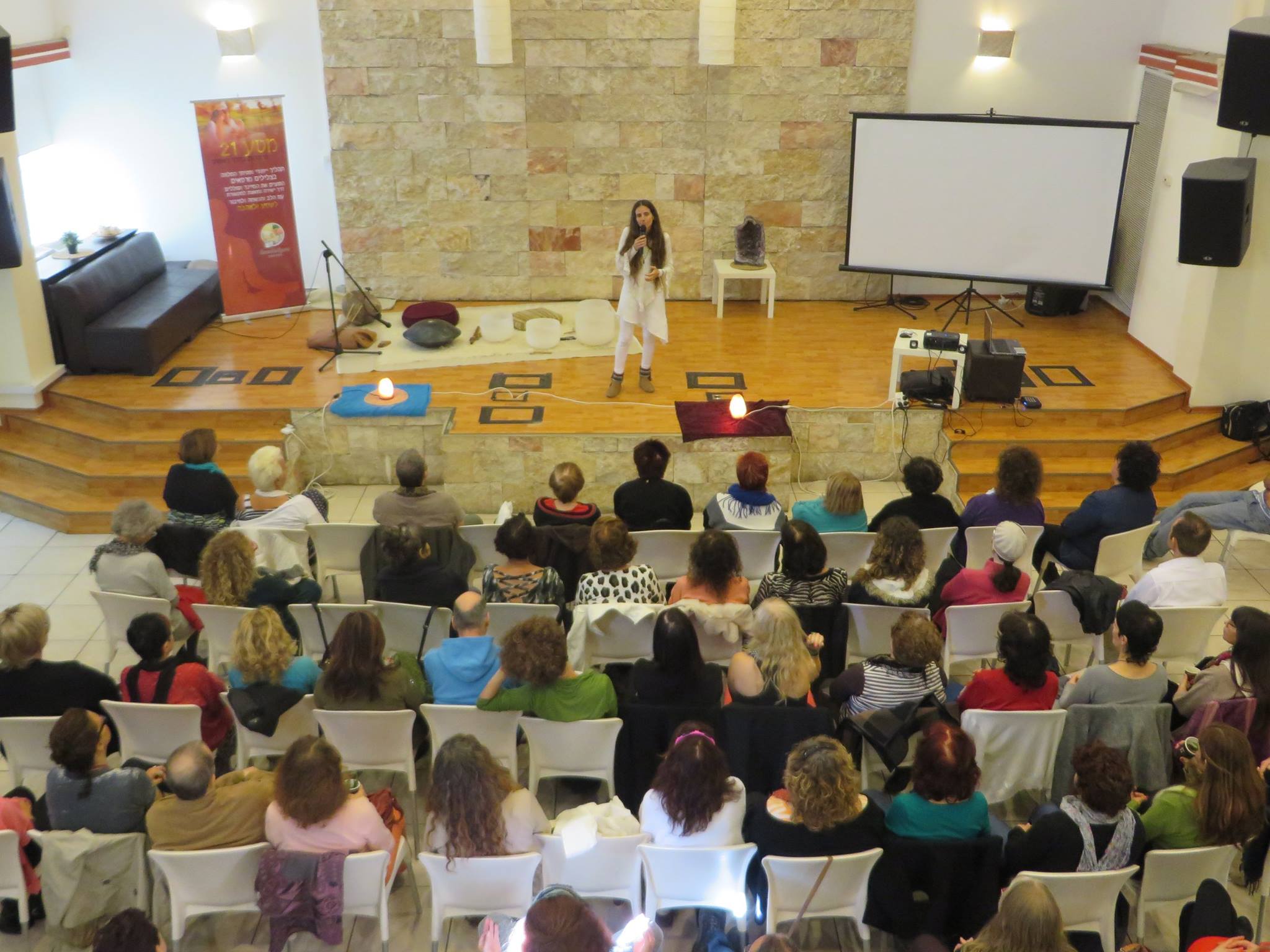 – Expanding the ability to hear and listen
– Clarity of thought
– Loss of pressure and stress
– Expanding vocal range and ability of expression
– Increased energy
– Stress and pain relief
– Spread awareness
– Increased health and vitality
– Release endorphins soothing the body
Weekend topics:
Explore the world of frequencies and how you can change  your  frequency
  –  How sound heals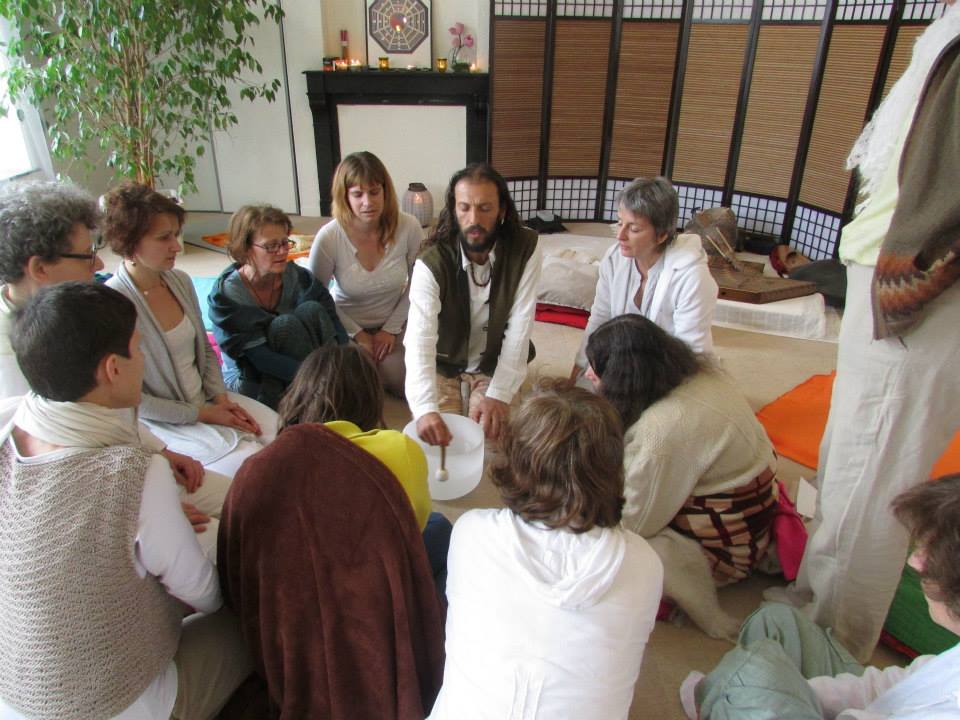 – Introducing singing mantras as a powerful healing and codes built into them.
–  Introducing the chakras and balance them work by the sound voice and color.
–  Work powerful voice that opens you the introduction to the
–  meat The most powerful tool – your voice.
–   Exploring the secrets of water and water-making ceremony live.
–   Crystal shamanic ritual one heart connection creation desired reality.
–   What is the power of the crystal and the crystalline body?
–   Personal powerful initiation by using a personal mantra.
For more information about the next seminar
please join our newsletter here:
תגובות
תגובות